About Us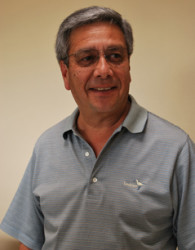 On behalf of Life Ed may I take this opportunity to welcome you to our website, as well as providing you with a brief introduction of our company.
In February of 1995, Life Ed was developed with the sole intent of bringing state of the art continuing education to emergency and medical professionals. Our goal is to provide a proactive approach to continuing education in BLS, ACLS, PALS, NRP, and ECG. The management team, as well as the instructors, includes emergency and medical professionals who share decades of experience performing the duties that they now teach.
I am also proud to say that Life Ed is a National and International Training Center of the American Heart Association, and a registered continuing education provider of The California Board of Registered Nursing.
In 2000, Life Ed was selected by The American Heart Association to assist with the development and implementation of the A.H.A's International Training Organization in Hong Kong. Over the course of the following five years, members of our team facilitated "train the trainer" programs in the Hong Kong region, providing the necessary foundation lending to the success that the I.T.O. shares with hundreds of medical professionals today.
Today, Life Ed provides educational services to a variety of medical facilities including hospitals, surgicenters, E.M.S. agencies, medical offices as well as independent businesses.
It is my hope that you will consider selecting Life Ed when making your choice for your next class. I am confident that you will be impressed with the quality of our courses.
-David R. Gutierrez, CEO